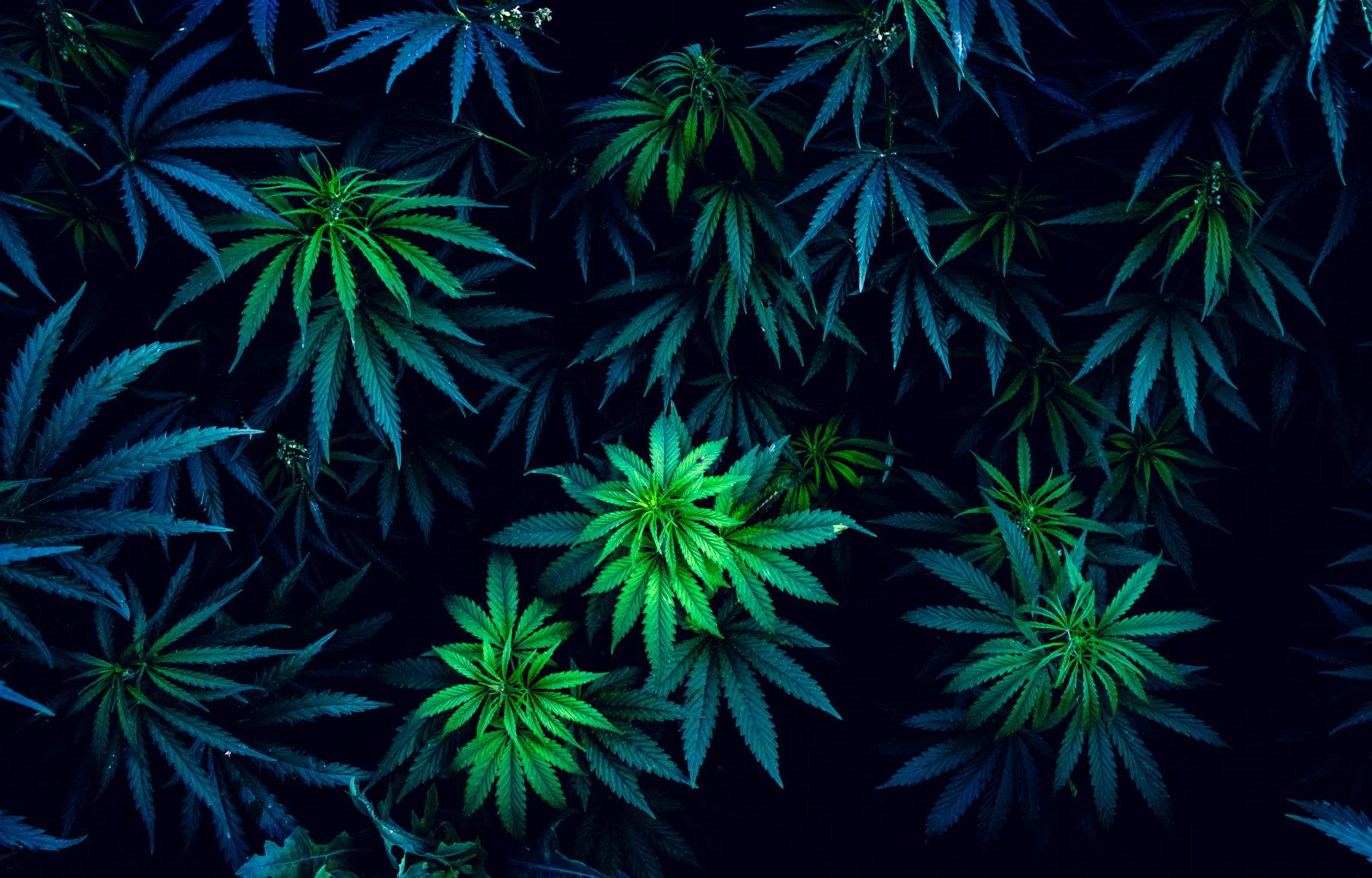 The 5 strongest cannabis strains are easily classified by the Tetrahydrocannabinol (THC) compound in marijuana buds. THC produces the euphoric high associated with cannabis. Regular cannabis users, therefore, tend to look for the highest THC strains when shopping for marijuana products. Higher THC equals a stronger buzz.
Every cannabis plant will have different amounts of THC and Cannabidiol (CBD). Their quantities are generally defined by how the plant is prepared and what kind of cannabis plant it is. The most potent types of cannabis usually have a higher ratio of THC to CBD.
In the '90s, the THC levels available in cannabis plants used to be at about 4 percent. However, over time, customer demand has driven up cannabis potency. While recreational users look for strong strains to experience more intense highs, medicinal users often report better or longer-lasting relief with more potent strains. Ultimately, careful attention to genetics and crossbreeding has produced plant strains with very high THC levels. Modern strains can have THC levels of over 30 percent!
It's natural then to be curious about the strongest strains currently available. Godfather OG, Chemdawg, Northern Lights, and others are strains, which are often talked about when the strongest strains of weed are discussed. However, hybrids that combine these strains with others can produce even higher THC levels.
Strains with the most THC can be classified into three broad groups:
Sativa strains, which tend to make you feel energetic and inspire creativity
Indica strains, which tend to be more relaxing
Hybrids, which provide a combination of energy and relaxation
5 Strongest-THC Strains
Here's a list of the 5 Strongest-THC Strains we offer clients.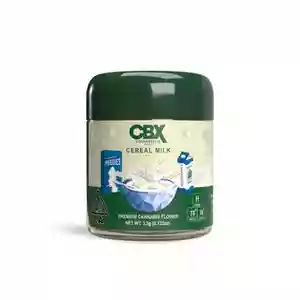 Cereal Milk | Hybrid (THC 33.47%)
Cereal Milk is an offspring of two award-winning strains: Strawberry Lemonade and Thicc Mint Cookies. This unique strain produces chunky, light green buds that are caked out in crystals from its cookie parentage and draped in resin to the point of putting any joint roller into a sticky situation. True to its name, the flavor profile on this unique flower resembles that of the milk left over after eating a bowl of Captain Crunch Berries. Perfect any time of day smoke, this hybrid checks all the boxes!
This strain is known for generating uplifting feelings of happiness, relaxation, and energy.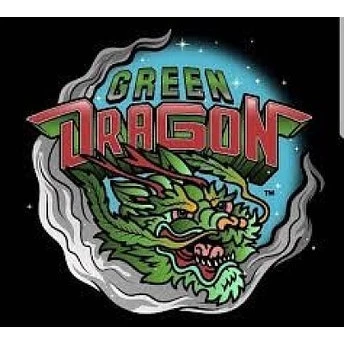 Green Dragon True Mints | Hybrid (THC 33.04%)
Treat yourself to True Mints, an Indica-leaning hybrid from Green Dragon that provides a focused head high. Its uplifting effects induce a state of happiness. It's pungent with a citrus pine inhale followed by sprigs of fresh mint on each exhalation. The dried cannabis flower is primarily ingested via inhalation. Activation time is roughly about 5 minutes and can last up to a few hours.
This strain is popular for those looking to chill and relax. It is known for generating calm feelings of happiness and relaxation.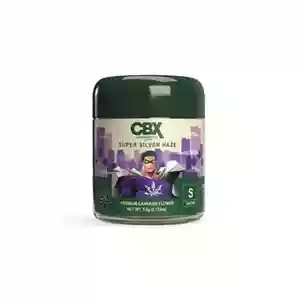 Super Silver Haze | Sativa (THC 29% – 33%)
Developed as a combination of Skunk #1, Northern Lights, and Original Haze, this is an old-school Amsterdam sativa thought to have been initially hunted from seed back in the early '70s. Characteristics of this strain consist of dark orange hairs wrapped around light lime green buds that are heavily coated in crystals, with a strong cheesy, earthy, slightly spicy smell that kicks you in the back of the nostrils.
The flowers provide a buzzy, potent sativa Haze high with strong uplifting & euphoric effects that encourage creativity and inspiration. This heirloom strain is also great for pain therapy, nausea, and appetite stimulation.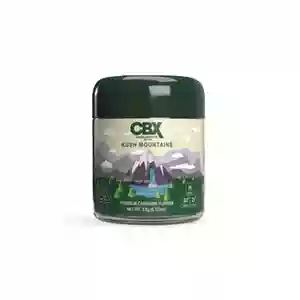 Kush Mountains | Hybrid (THC 32.77%)
This strain is a hybrid of White Walker OG and Blue Flame OG. Cannabiotix Kush Mountains follows in the medicinal footsteps of its kush heritage, offering a sedative and relaxing high that's perfect for daytime pain or stress relief. One of High Times' top ten strains of 2018, this cultivar was awarded the high times world cup 2018 best hybrid flower. The flowers are unique diamond-shaped OG Kush nuggets with large glassy trichomes blended with light purple overtones. A perfect mix of candy and gas, one try, and this strain will quickly become one of your favorite smokes.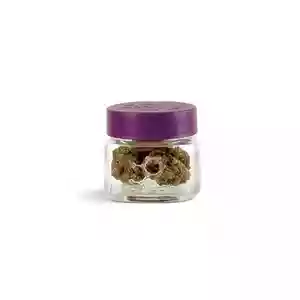 Crescendo | Hybrid (THC 32.45%, CBD 0.06%)
The Crescendo strain has a very mellow and smooth smoke, featuring the combined powers of a Chemdawg strain, I-95 strain, and Mandarin Cookies cross. The flavor comes from its Chemdawg heritage, a strong taste of diesel and earth, and a hint of citrus. This strain is known to provide a serene and pleasant body high that is not sedating. Its cerebral effect is pronounced, with a hazy and uplifting trip into the clouds that is mentally active but not overly intoxicating. This is an appealing strain for managing symptoms of stress, depression, and fatigue.
Safety Tips for Using High-THC Strains
Choosing the right cannabis strain can be a daunting task. It is important to note that the strongest strains are not ideal for new users. If you are a new user, consider familiarizing yourself with low-THC strains first and working your way up. Even if you are a regular consumer, it is recommended that you use high-THC products with care. Here are some tips to make your high-THC experience safe and enjoyable:
Start with a low-THC strain to avoid severe side effects.
Try using edibles and oils to protect your lungs, as high-THC strains can lay more stress on your lungs.
Be responsible with the frequency of use to avoid the risk of addiction. Just like other recreational drugs, cannabis can be highly addictive.
Do not drive for at least 6-8 hours after using cannabis. Sometimes effects may last even longer, so you should practice care about weed use and road safety.
Do not use marijuana if you're pregnant or breastfeeding.
You should know that the use of cannabis is not legal in all states in the US. Before use, make sure you are not doing something that is considered illegal under federal law!